Useful items
For this course you will need two essential items.
Stopwatch
For which a phone can work fine.
Pulse Oximeter
This is a finger monitor which measures your heart rate and peripheral (i.e. finger) blood oxygen saturation (known as spO2). You'll need this to check you are in the target range for physiological adapation during breath-holds.
You can purchase a basic model for approximately £20 however the more accurate models are £100+
You can hire a pulse oximeter via my website for the duration of your course.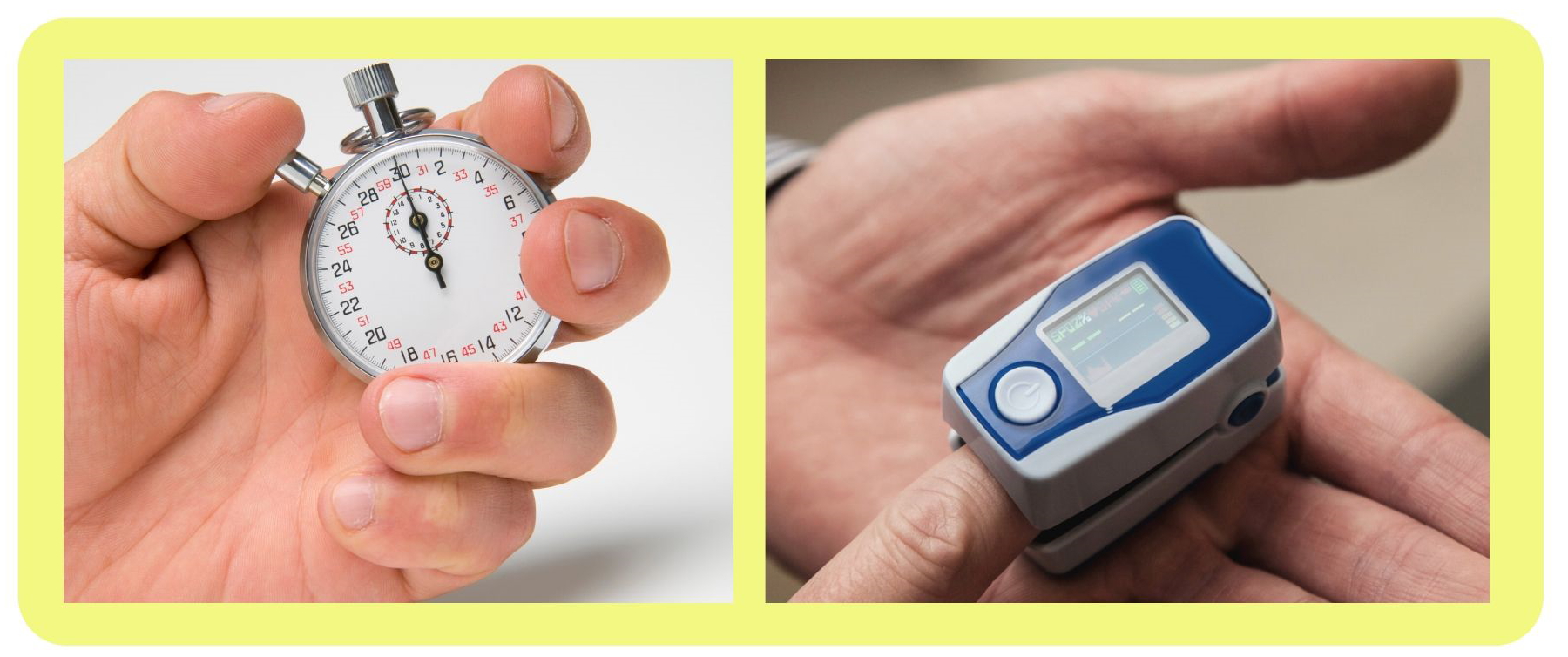 Additionally, you may find a sports mask or inspiratory training device helpful.
Sports mask
The Oxygen Advantage Sports Mask enables you to strengthen breathing muscles while you train, and in addition to the simulated high altitude breath-holding can provoke. Sports masks are available in the UK via my website, or from www.sportsmask.com
Breath trainer
An Inspiratory Breath Trainer (IBT) is a device used at rest, where you inhale against resistance. The Powerbreathe device is the most well-known of these, however there are several on the market.